Do I need a permit to cut down a tree in Florida? You may be wondering what the process entails and what permitting is required for tree removal on your property.
There are state regulations on tree removal, which include protections of certain species. Even cutting down a tree on your property could incur penalties, including hefty fines. 

If your tree is protected by law under your local tree ordinance, you will need a permit to remove it. These laws generally do not apply to trees that are clearly dead, dangerous as identified by a qualified arborist or have already fallen in a storm.
The Penalty for cutting tree without permit
The law prohibits a local government from requiring notice, approval, application, permit, fee, or mitigation for the pruning, trimming, or removal of a tree when a residential property owner obtains documentation from a certified arborist or a Florida-licensed landscape architect stating that the tree presents a danger to persons or property. In addition, a local government may not require a property owner to replant a tree that was pruned, trimmed, or removed in accordance with the law.
EFFECTIVE JULY 1ST, 2022 CHANGES TO FLORIDA'S TREE REMOVAL STATUTE COULD IMPACT YOUR CONDO, HOA, OR CO-OP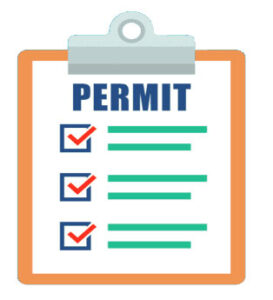 Under the new legislation, homeowners must obtain a document issued by a certified arborist in order to legally remove trees from their property.
For the document to stand, the person providing it must be certified by the International Society of Arboriculture. Alternatively, they can be a landscape architect licensed in Florida.
Homeowners need a suitable reason for cutting down a tree.
The document issued by the expert must state that the tree is hazardous and be supported by an appropriate risk assessment. If a tree poses a threat to people or property, the professional must declare as much and give permission for it to be removed.
Why Are There Regulations on Tree Removal?
The reasoning behind removal regulations is that trees are an important part of the ecosystem. They help filter the air and reduce temperatures during the summer. Trees also help protect against soil erosion and are homes for a whole host of birds, insects, and other animals.
This is part of the general philosophy that everyone benefits from trees, regardless of where they are and who owns the property they sit on.
The penalty for cutting down trees without a permit ranges from $500 – $10,000. There have been cases where the court has ruled fines much larger ranging right up to $100,000 per offense.
What happens when you cut down a tree without a permit?
A lot of the time, homeowners that cut down trees without a permit will not get caught. But if your neighbor sees you and calls the local council, they will come out the investigate. If you do not have a good reason for the removal of the tree i.e. the tree was dangerous or dead, then they will issue you with a date to appear in court or give you a fine on the spot.
What Makes a Tree Dangerous?
The most common signs of a tree becoming a danger to your household shouldn't be too hard to spot. But if left too late, they can cause irrevocable damage to your property. Here are some key warning signs to look out for:
Broken Branches
Extreme Lean
Hollow or Dead Trees
Damaged Roots
Too Close to the House
If your tree starts showing any of these signs, it's time to get in touch with a tree service in Tampa, FL. A good company can provide a range of services. Whether it's tree trimming, tree pruning, or stump grinding that you need, a group of trained experts in tree removal can help you.
What is the best month to cut down a tree?
January, February and March are statistically the cheaper months for tree removal—as they are otherwise known as "dormant season" for Florida trees. During the winter the leaves have fallen from the trees making it easier for a tree service to cut down the tree safely and quickly.
Winter is the best time to remove trees from your yard in Florida because the tree is dormant and the ground is dry. Trees are more likely to have active roots that haven't been exposed yet if you wait until spring when they are growing again.
What is the average cost of tree removal in Florida?
Tree removal costs anywhere from $200 to $2,000 or more, with the average price falling around $750.
At Advanced Arborist Tree Service, we have more than 20 years of experience in the tree removal industry. We use state-of-the-art equipment to provide fast, safe removal at competitive rates.

Reach out to us today for a free quote.

---
penalty for cutting tree without permit Florida • penalty for cutting tree without permit • do i need a permit to cut down trees on my property