When it comes to maintaining a picturesque landscape and ensuring the safety of your property, tree care becomes a crucial task. In the heart of the Tampa Bay Area, a shining beacon of excellence emerges in the realm of arboriculture—Advanced Arborist LLC. With their unparalleled expertise in tree trimming and removal, this company has etched its name as the go-to destination for all things tree-related.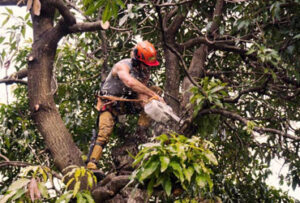 The Mastery of Tree Trimming: Maintaining the health, aesthetics, and safety of your trees requires a delicate touch and a deep understanding of tree biology. Advanced Arborist Tree Service stands out in the Tampa Bay Area for their masterful tree trimming techniques. Each cut is made with precision, ensuring that the tree's natural growth pattern remains intact while removing overgrown, diseased, or hazardous branches. This not only enhances the tree's appearance but also encourages its overall well-being.
The Art of Tree Removal: Sometimes, circumstances arise where tree removal is the only viable solution. This is where the expertise of Advanced Arborist Tree Service truly shines. With a commitment to safety and a comprehensive understanding of local regulations, their team approaches tree removal as a careful and meticulous process. From assessing the tree's condition to executing the removal with minimal impact on the surrounding environment, their arborists handle each step with finesse.
Why Choose Advanced Arborist LLC Tree Service?
Experience Matters: With over 20 years of experience serving the Tampa Bay Area, Advanced Arborist Tree Service has encountered every type of tree and situation. Their depth of knowledge allows them to offer tailored solutions for every tree care need.
Certified Arborists: The company boasts a team of certified arborists who bring their expertise to every project. Their understanding of tree biology, health, and safety ensures that your trees receive the best care possible.
State-of-the-Art Equipment: Utilizing cutting-edge equipment, Advanced Arborist Tree Service carries out tree trimming and removal efficiently and effectively. This means less disruption to your property and faster completion times.
Safety First: Tree care can be risky, but the company prioritizes safety above all else. Their arborists are trained to handle even the most challenging situations, ensuring that your property and loved ones remain secure.
Eco-Friendly Practices: Advanced Arborist Tree Service is committed to environmental stewardship. They take care to minimize waste, recycle wood, and promote sustainable practices.
Client Testimonials: "I was amazed at how Advanced Arborist transformed my property. They shaped my trees beautifully, and the entire process was seamless. I highly recommend them for their professionalism and expertise." – Sarah M.
"When a storm left a dangerous tree looming over our house, Advanced Arborist came to the rescue. Their skilled team removed the tree safely and efficiently, saving our home from potential disaster." – John P.
In the vibrant Tampa Bay Area, Advanced Arborist Tree Service stands tall as the beacon of excellence in tree trimming and removal. Their skilled arborists, commitment to safety, and dedication to environmental responsibility make them the prime choice for maintaining the health, beauty, and safety of your trees. When you choose Advanced Arborist, you're not just hiring a tree care company – you're investing in the well-being of your property and the environment as a whole.
For exceptional tree services tailored to your needs , contact us. Our team of certified arborists is committed to delivering top-notch tree care solutions.

---